Click here to order Legends of the Future !
Legends of the Future is Filsinger Games newest game edition in the popular Legends of Wrestling card game (see below for more info). The Legends of the Future game edition features cards for 12 of todays hottest up and coming stars!
Are you a fan of Ring of Honor or CHIKARA? Well then Legends of the Future is a must have!
With purchase of this game edition you will receive a game booklet and playing cards for:

CHRIS HERO
CLAUDIO CASTAGNOLI
DELIRIOUS
MIKE QUACKENBUSH
ADAM PEARCE
LARRY SWEENEY

NECRO BUTCHER
ARIK CANNON
DRAKE YOUNGER
RICKY LANDELL

THE HEARTBREAK EXPRESS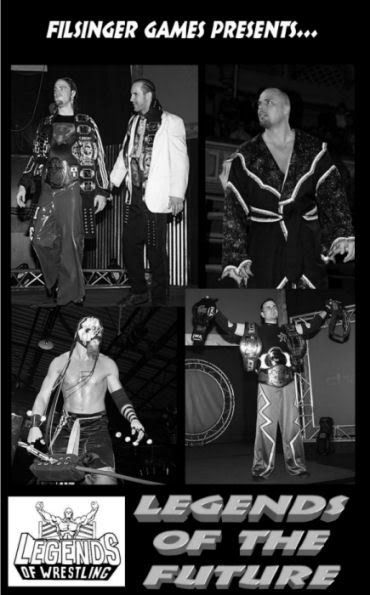 ________________________________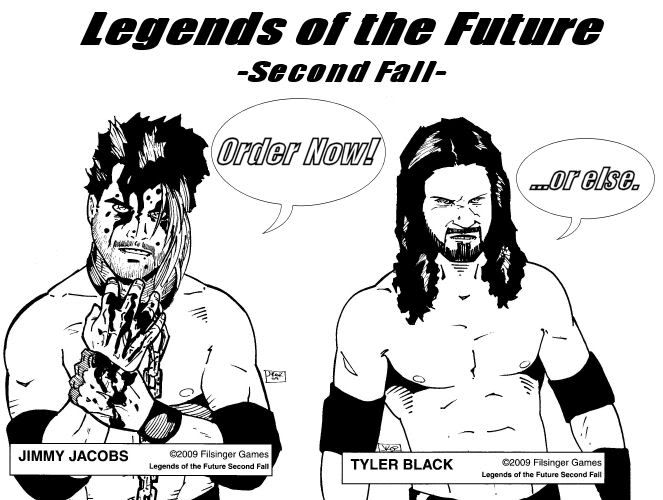 Click here to order Legends of the Future: Second Fall !
Part 2 of the wildly popular LEGENDS OF THE FUTURE game editions will be released on March 31, 2009. The expansion edition will be called LEGENDS OF THE FUTURE: SECOND FALL and will add 12 new wrestlers to the mix! The set includes:
BRENT ALBRIGHT

TYLER BLACK

JIMMY JACOBS

EDDIE KINGSTON

CHUCK TAYLOR

ERICK STEVENS

BRODIE LEE

ULTRAMANTIS BLACK

SARA DEL REY

DAIZEE HAZE
THE YOUNG BUCKS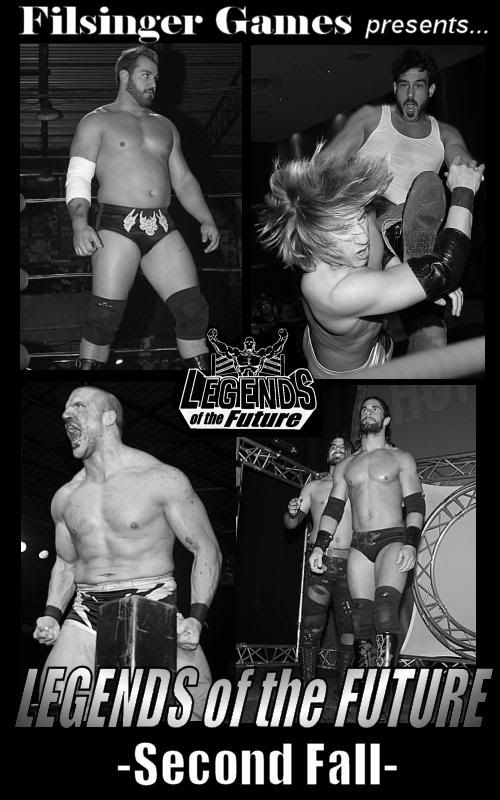 ________________________________
LEGENDS LIMITED EDITION CARDS FOR INDY WRESTLERS
Filsinger Games supports Indy wrestling! Please note that these playing cards ARE NOT offered as part of a regular edition of Legends of Wrestling. They must be purchased separately. Unless otherwise noted these are all LIMITED EDITION PLAYING cards which will no longer be offered when they sell out.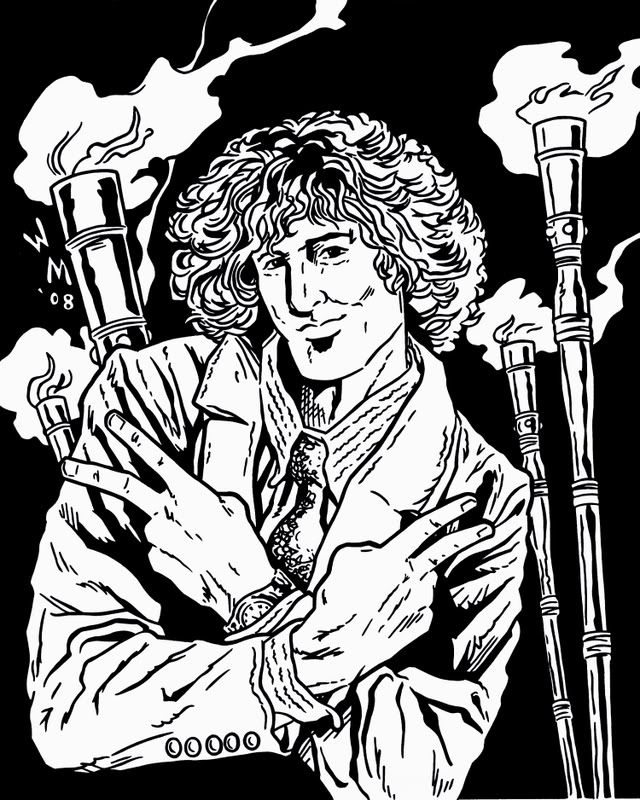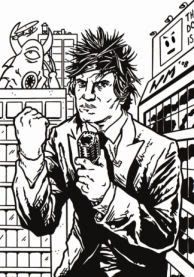 Jonny Fairplay Louden Noxious
Click here to order Limited Edition cards
!
JONNY FAIRPLAY – The man who exudes controversy now has probably the most controversial Legends of the Future card yet. Most know him for his antics on the reality show Survivor, but Fairplay has managed many Legends of the Future wrestlers, like Larry Sweeney and Chris Hero. Jonny Fairplay tries to get involved in matches, but often pays the price, much to the fans' delight.
LOUDEN NOXIOUS – The loud and boisterous ring announcer and play by play commentator for CHIKARA and Kaiju Big Battle brings his unique style to Legends of the Future fans. There is no telling what mayhem will happen when wrestler fight in the Kaiju Big Battle arena and Louden is ringside.
THE BACKSEAT BOYZ – The popular independent tag team of Trent Acid and Johnny Kashmere has captured the tag team titles in nearly every promotion they have competed in. They are the first tag team to win both the Ring of Honor and Combat Zone Wrestling Tag Team Titles.
APRIL HUNTER and J.D. MICHAELS - The hottest couple in Independent wrestling
COMMISSIONER CHARLIE COX - The first ever commissioner for Legends of Wrestling. Grants title matches, hands out suspensions and isn't afraid to stand up to a heel when necessary!
NAPTOWN DRAGONS - The hardcore tag team of "Die Hard" Dustin Lee and Scotty Vortekz.
BELGIAN BRAWLER - Dupae Rupa, master of the BELGIAN WAFFLE.
TIMBER - He destroys logs during the day and 250 pound wrestlers at night. He's Timber, the "Insane Lumberjack"!
TRINITY DENUCCI - From the rowdy crowds on the Jersey shore, to the competitive OVW wrestling ring, few girls are as tough as Trinity DeNucci.
SAMOAN ISLAND TRIBE - This Samoan tag-team features Samu and Alofa.
HARKER DIRGE - Indy wrestling horror star.
SAVAGE T - South Carolina Indy star, who finishes opponents with the VERTIBREAKER...if they aren't too heavy.
SAM HAYNE - Masked powerhouse from the Midwest wrestling scene.
EDDIE FYNE - The brash and boastful manager from Las Vegas, Nevada.