Filsinger Games Online Catalog :: Home :: :: LEGENDSonline - CZW
---
LEGENDSonline - CZW
Cost: $19.00
Description: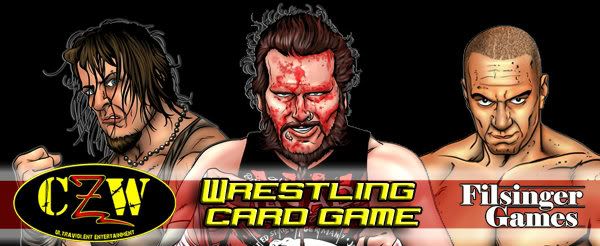 This

LEGENDSonline

game edition features 12

digital Legends of Wrestling playing cards, each

with their own written bio

! Any digital Legends cards you own are all-around viewable and playable on all aspects of the

LEGENDS

online service. There are no subscription costs to play LEGENDSonline - all you need to play are digital playing cards.
Sami Callihan


MASADA


Drake Younger

Adam Cole

Mia Yim

BLK Jeez


Danny Havoc

DJ Hyde


Greg Excellent


Joker

A.R. Fox

Drew Gulak